The bottom is always crowded, but there is always space at the top.Reaching the very top is all about leadership. Its the cumulative effort of the skills and foresight of those who hold the reins. We at Milestone Group over the years have been able to attract the best talent that leads us from the front. The set of values the board has created has mitigated to the last leg of personnel which ensures that our business objectives are fulfilled keeping our core values in mind. Our sincere work ethic and strong beliefs help us stay on track and allow our clients to reap unencumbered benefits."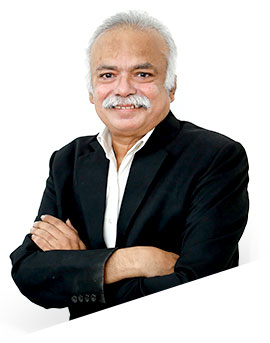 An industry veteran and a subject expert, Mr. Patekar possesses more than 25 years of experience in handling complex organisational projects. He is the guiding force for the organisation and excels in his domain of rate analysis and site execution. An ex-Navy and a Mechanical Engineer by qualification, Mr. Patekar has handled project divisions of multinational businesses like Standard Chartered Bank, IPMSL and Reliance Industries. After gaining considerable hands-on experience in projects of all sizes and different business verticals, he was inspired to start the Milestone Group in 2009. Under his leadership, Milestone Group has successfully managed to execute various projects earned a substantial market share & repute to date in all industry verticals.
Mr. Readymoney is a dynamic visionary and a leader with spectacular entrepreneur skills who possesses more than 25 years of experience in Administration, FM and Project management. Known as a Mentor in the industry, Mr. Readymoney gained a rich professional exposure by working in renowned organizations like Damania Airways, Standard Chartered Bank and IL&FS, before starting his own business venture, Right Resources, a boutique F.M setup. From there on he joined Milestone Group to add value in this organization. Currently he is contributing his business expertise to create a sound and strong business module to scale up the business into the future. Hence he is responsible for supervising the business functions at the Milestone Group and is instrumental in making strategic decisions for creating new business opportunities.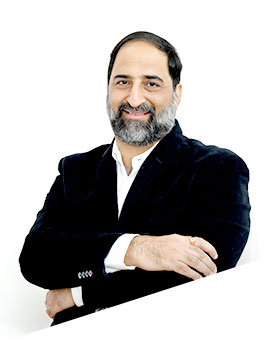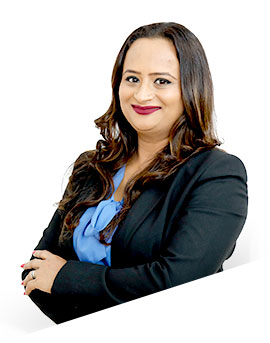 Director – Sales & Client Relationship
A seasoned and dynamic entrepreneur, Ms. More has garnered her rich professional experience by working for more than 15 years in the service industry and 10+ years in handling core operations and business development functions. She holds a PG Diploma in Mass Communication and Journalism, and possesses strong leadership qualities in the domain of customer relations and operations. After gaining years of experience at the Times Group and Cisco Technologies, she went on to take up leadership roles at companies like Right Resources and CLR Services. As a Director of Business Development and Client Relations at the Milestone Group, Ms. More is responsible for increasing the revenue streams and supporting the Managing Director with planning and execution of business strategies.