Our main goal is to combine our professionalism with the client's desire
Milestone Group has been a front runner in the Space Design and Turnkey Interior Design field for more than a decade. We have had the pleasure and the opportunity to execute projects spanning various themes and structures.
Captained by experts and followed by professionals with more an average of 20 years of experience in the industry, they become a team that can cross any bridges. Our in-house design team is equipped with the best knowledge and resources to provide you an up-scale and state-of-the-art setup for your space.
At Milestone Group, we always believe in keeping ourselves up to date with the latest trends and technologies that are rampant in the industry. Whether it may be a Commercial Space Design or a Five Star Hotel, we not only try to meet the clients needs, but have always been proud of exceeding their expectations. Going that extra mile has always achieved a smile from our clients.
years of
professional
work
years of professional work
commercial
projects
completed
commercial projects completed
Our team gets fueled only by immersive creativity, and any proposed interior concept thereafter is always unique and tailored to the needs and the requirements of the customer. But our commitment goes much forward in making sure that the project is timed and executed at the highest quality standards and at an cost-effective budget, ensuring perfection for our clients.
Milestone group with its headquarters in Mumbai since 2009, has build tight relationships with great partners PAN India to source the right products with the highest quality, giving you assurance and access to the required products and solutions to execute the project to your satisfaction. We are now expanding the horizon with branching out in Ahmedabad and Bangalore.
We have successfully executed Turkey projects and have provided Project Management services to many sectors like Retails, Hospitality, Banks, Hospitals, Offices, Show Rooms and various other innovative and custom designed interior spaces. 
At Milestone we believe in providing you A better place… In your Space.
We aim to become a one-stop interior design & turnkey solutions provider that converts dreams and thoughts of our clients into reality, making the process creative, innovative and enjoyable for them and us, resulting in long happy relationships.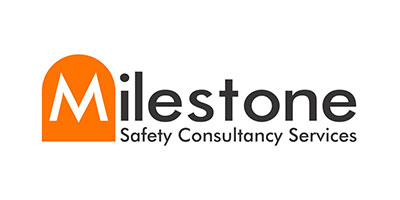 To provide best in class Fire & Life Safety Audit & Safety training in a cost effective & innovative way, so as to address the fire safety challenges. Motivate clients to accept and adopt the safety procedures. Be transparent and ethical in all our dealings.
Mission
To ensure a "Surakshit Bharat" by conducting mass awareness safety programs in Schools, Educational Institutions, Offices, Residential societies, Commercial complexes, Hotels, Hospitals, Factories etc. Collaborating with NGO's working in children welfare sector so as to reach at the grassroot level.